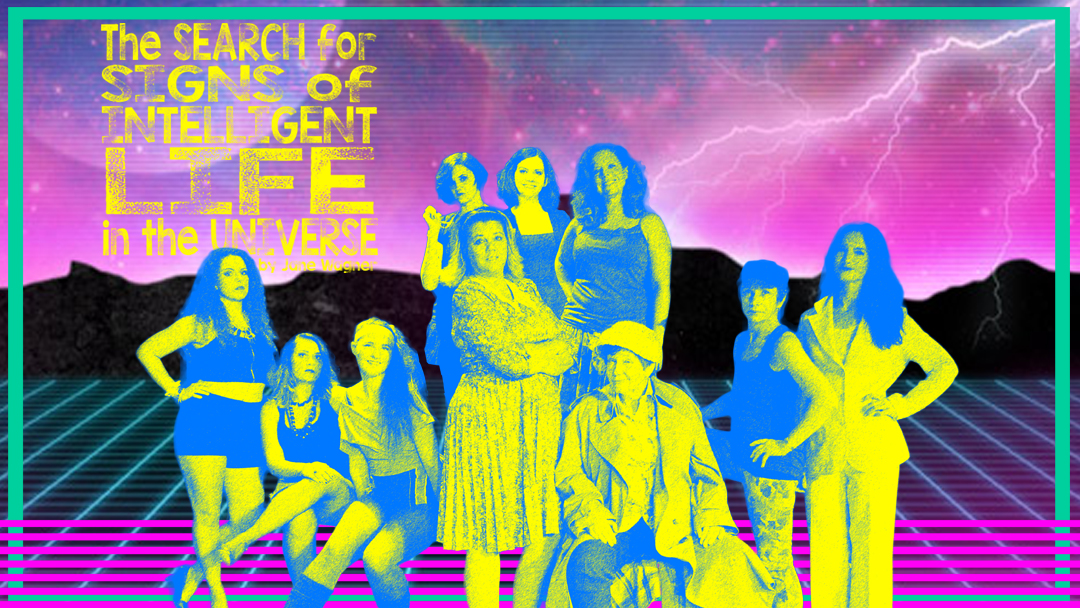 SSCC Theatre proudly presents The Search for Signs of Intelligent Life in the Universe, by Jane Wagner, playing in The Edward K. Daniels Auditorium at Southern State Community College, Hillsboro, Ohio, November 4 and 5 at 7:30 p.m. and on November 6 at 3:30 p.m.
Lily Tomlin's one woman tour-de-force (now played by ten actresses) quickly introduces us to Trudy (Bronwyn Jones), who takes us, along with her two alien companions, on a discovery trip to find out what it means to be human and imparting her own impressions on life. Trudy introduces us to many people, ranging from Agnus Angst (Callie Fryman), a 15-year-old punk performance artist; Chrissy (Sierra Bachman), a recently unemployed workout enthusiast; Lily (Jessica Davis), an actress currently performing a one-woman show; and many others (Rainee Angles, Paula Campagna, Celia Griffin, Madison Hatfield, Hannah Hengler, and Joshlin Lawson).
The production team includes: Rainee Angles (director) Rainee Angles and Abraham Martin (production design), Laura Martin (costumes) and Benjamin Gullett (public relations). Paula Campagna and Melissa Griffith are the stage managers. Fulfilling other crew positions are: Tanner Allen, Brent Angles, Lex Angles, Charlotte Brown, Madeline Crabtree, Heather Cumbo, Katlyn Edenfield, D.J. Griffith, Harley Griffith, and Eric Silcott.
Tickets for The Search for Signs of Intelligent Life in the Universe are on sale now starting at $8 at www.sscctheatre.com. At the door, tickets start at $10. Credit cards are accepted for online purchases and at the door. Seats for this production will be reserved, so it's recommended that tickets be purchased early.
For more information about The Search for Signs of Intelligent Life in the Universe, season tickets that include Signs, Waiting For Godot, and The Rocky Horror Show, please visit www.sscctheatre.com.