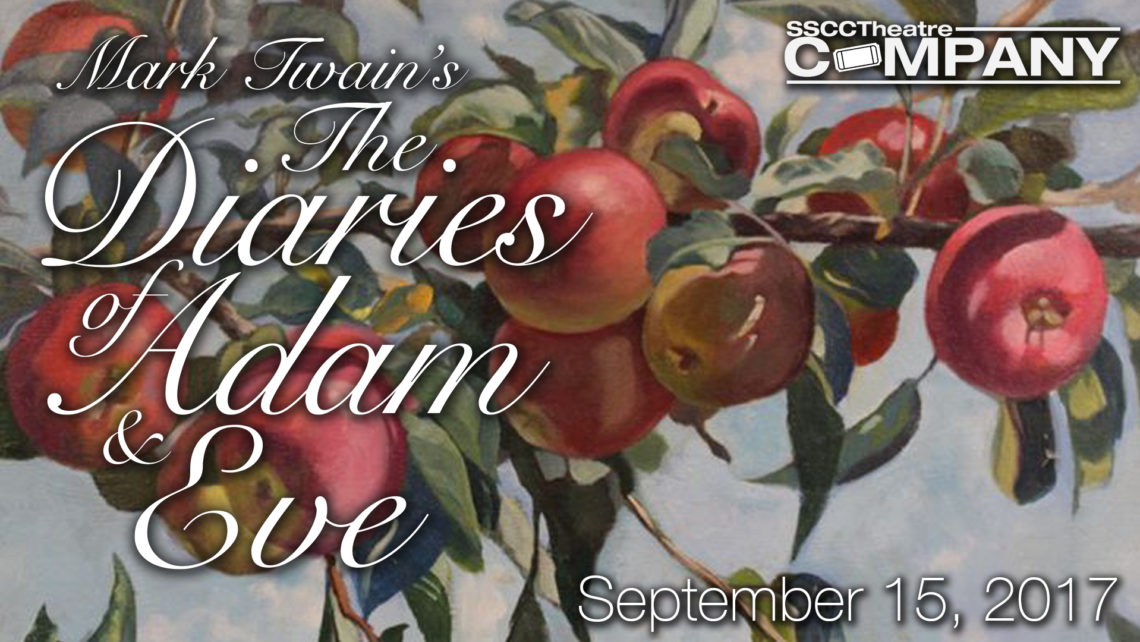 SSCC Theatre Company proudly presents The Diaries of Adam and Eve, by Mark Twain, playing in The Edward K. Daniels Auditorium at Southern State Community College, Hillsboro, Ohio, Friday, September 15 at 7:30 p.m.
Featuring Bryan Kessinger and Paula Campagna, The Diaries of Adam and Eve is a uniquely American theatre piece, funny, beautiful, and deeply moving. A light-hearted look at the world's first love story through the eyes of America's greatest humorist, Mark Twain, whose Garden of Eden bursts with wit, laughter and the lyric poignancy of the first love and the first loss.
Directed by Madison Hatfield, The Diaries of Adam and Eve, is a special one-night-only reader's theatre performance produced by SSCC Theatre Company, a group of community members and students dedicated to producing unique performances that complement the SSCC Theatre mainstage season.
Tickets for The Diaries of Adam and Eve are on sale now for only $5 at www.sscctheatre.com. Credit cards are accepted for online purchases and at the door. Seats for this production will be reserved, so it's recommended that tickets be purchased early.
Season tickets for SSCC Theatre's 14th Season, which includes Death of a Salesman, Dead Man's Cell Phone, and Dead Man Walking, as well as free tickets to The Diaries of Adam and Eve and Love, Loss, and What I Wore, are also on sale now, starting at $25.
For more information about The Diaries of Adam and Eve, SSCC Theatre Company, and season tickets, please visit www.sscctheatre.com.
*Due to unforeseen circumstances, Mark and Leslie Holmes are unable to perform in the SSCC Theatre Company performance. We apologize for any inconvenience.