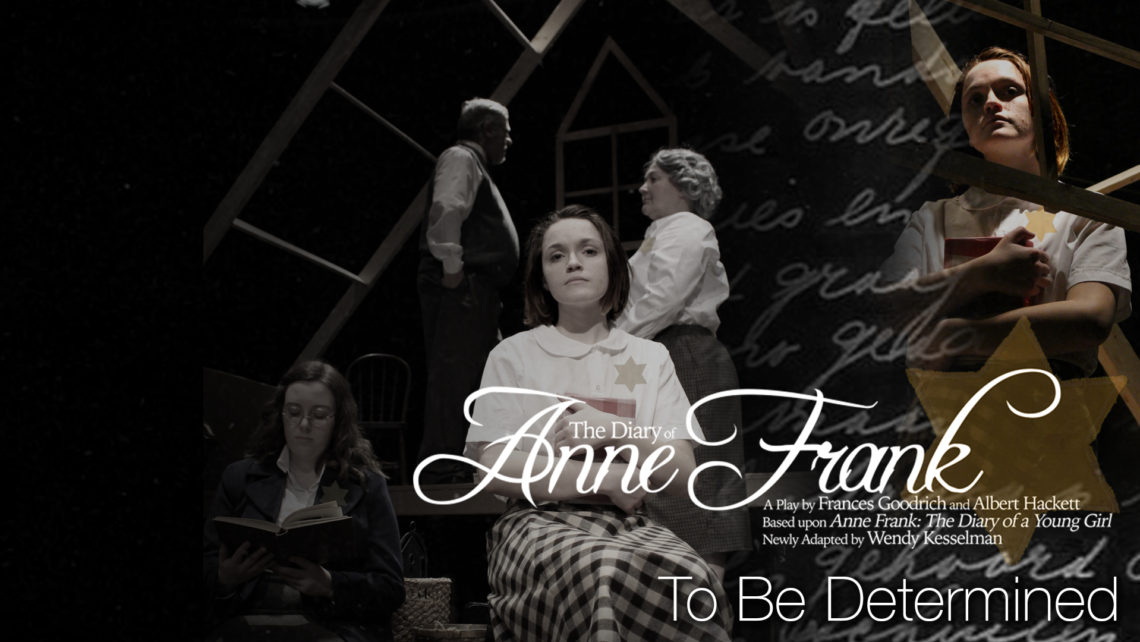 It is with great disappointment that we announce the indefinite postponement of The Diary of Anne Frank.
As you are all well aware, 2020 has been a year of challenges in the face of the Coronavirus (COVID-19) Pandemic. The performing arts have been met with those challenges as the need to keep crowds at a minimum, as well as instituting a six-foot social distancing, creates difficulties in a theatre for seating an audience, but as well as the cast and crew on and off the stage.
A new date is not readily available for The Diary of Anne Frank, and will not be considered until 2021. This also means that SSCC Theatre will not have a 2020 – 2021 season.
We appreciate the patience of all our patrons, many of who kept their tickets hoping for the best. At this time, we will begin refunding all tickets sold for the production. Please allow up to two weeks for your banking institution to reflect those refunds. If you have not received your refund by July 17, please reach out to us here.
Thank you again to our cast, crew, patrons, family, and friends who have stuck with us. As always, stay tuned for future updates at SSCCTheatre.com.