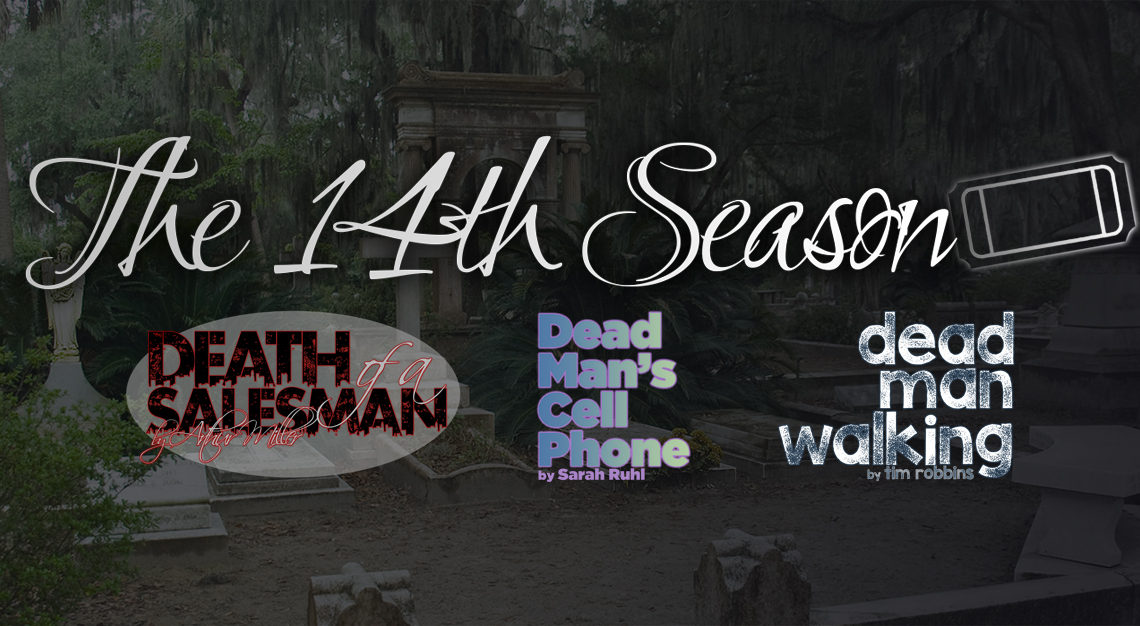 SSCC Theatre's Fourteenth Season arrives this fall bringing a foreboding theme to the stage. "When choosing a season, we have certain criteria we adhere to," says Rainee Angles, theatre director. "An educational piece, a comedy, a drama, and a classic. When those pieces come together, it usually presents a strong season for us… and this year, those pieces also bring an air of death. A sensitive subject for many, but the only certain in this life, we believe this season will take our audience on a memorable journey, with laughs and tears."
Season tickets for SSCC Theatre's Fourteenth Season go on sale July 21, with tickets for the set of three shows starting at $25. The schedule for the season is:
Death of a Salesman, by Arthur Miller. The story revolves around the last days of Willy Loman, a failing salesman, who cannot understand how he failed to win success and happiness. Through a series of tragic soul-searching revelations of the life he has lived with his wife, his sons, and his business associates, we discover how his quest for the 'American Dream' kept him blind to the people who truly loved him. Death of a Salesman opens the season November 3 – 5, 2017.
Dead Man's Cell Phone, by Sarah Ruhl. An incessantly ringing cell phone in a quiet café. A stranger at the next table who has had enough. And a dead man—with a lot of loose ends. A play about how we memorialize the dead, and how that remembering changes us, it is the odyssey of a woman forced to confront her own assumptions about morality, redemption, and the need to connect in a technologically obsessed world. Dead Man's Cell Phone runs April 6 – 8, 2018.
Dead Man Walking, by Tim Robbins. Based on the successful book and film, Sister Helen Prejean, a catholic nun, receives a letter from a death row inmate by the name of Matthew Poncelet. Poncelet was sentenced to Louisiana's death row for killing two young teenagers. Although Poncelet was sentenced to death, Carl Vitello, his accomplice, was sentenced to a lesser sentence of life without parole. Poncelet, as depicted by the press, is a volatile criminal who often makes references regarding Hitler as a role model. By becoming Matt's spiritual advisor, Helen is able to get inside the mind of a convicted killer. With letters and visits, Prejean is able to discover and understand a man that the rest of the world only views as a cold-blooded killer. Dead Man Walking closes the season July 27 – 29, 2018.
To purchase your season tickets (starting July 21), explore our season history, or to learn more about SSCC Theatre, please visit www.sscctheatre.com