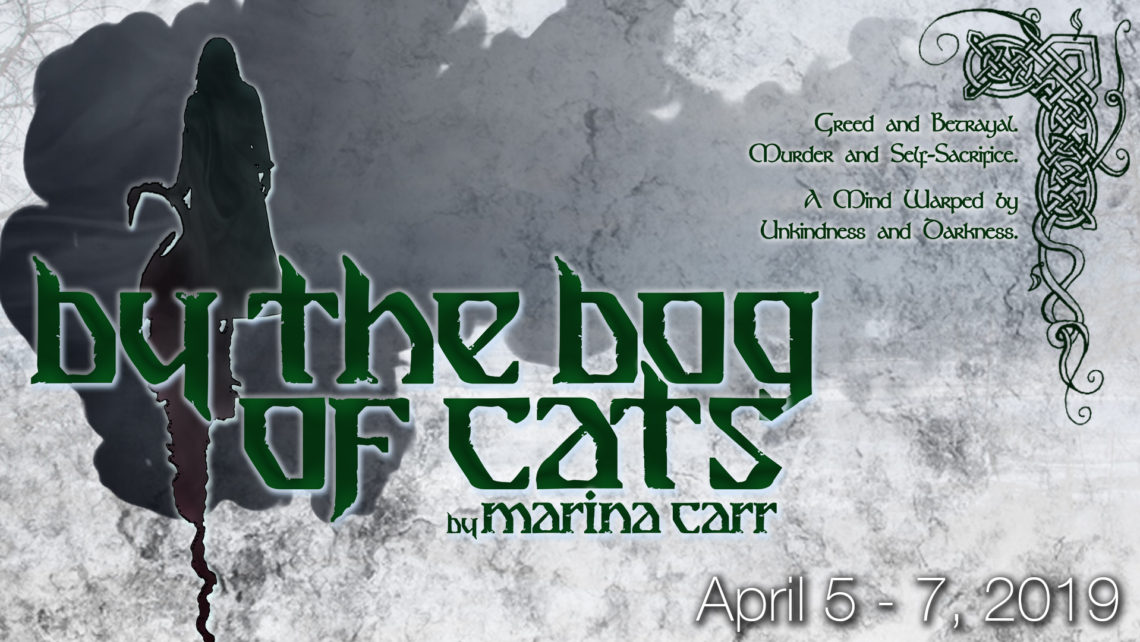 SSCC Theatre proudly presents By the Bog of Cats, by Marina Carr, playing in The Edward K. Daniels Auditorium at Southern State Community College, Hillsboro, Ohio, April 5 and 6 at 7:30 p.m., and April 7 at 3:30 p.m.
Loosely based on Euripides' tragedy Medea, this is the prophetic tale of Hester Swane (played by Juliane Cartaino), an Irish Traveller, who attempts to come to terms with a lifetime of abandonment in a world where all whom she has loved have discarded her. Set on the bleak, ghostly landscape of the Bog of Cats, this provocative drama discloses one woman's courageous attempts to lay claim to that which is hers, as her world is torn in two.
The cast includes: Bob Brown, Paula Campagna, Faith Fetters, Riley Griffin, Madison Hatfield, Billy Henry, Ian Holmes, Leslie Holmes, Emma Horick, Jeff Horick, Bronwyn Jones, Jackson King, Shawn Thomsen, Matthew Waits, and Sarah Wuellner.
The production team includes: Rainee Angles (director) Brent Angles and Rainee Angles (production design), Zanna Haines (costumes), Benjamin Gullett (public relations), and Shane Taylor (stage manager). Fulfilling other crew positions are: Lex Angles, Charlotte Brown, D.J. Griffith, Melissa Griffith, Amber Klump, Abby Van Brocklin, and Mikala Waller.
Tickets for By the Bog of Cats are on sale now starting at $8. At the door, tickets start at $10. Credit cards are accepted for online purchases and at the door. Seats for this production will be reserved, so it's recommended tickets be purchased early. A discount of $2 per ticket is also available for groups of 10 or more.
For more information about By the Bog of Cats, please visit www.sscctheatre.com.