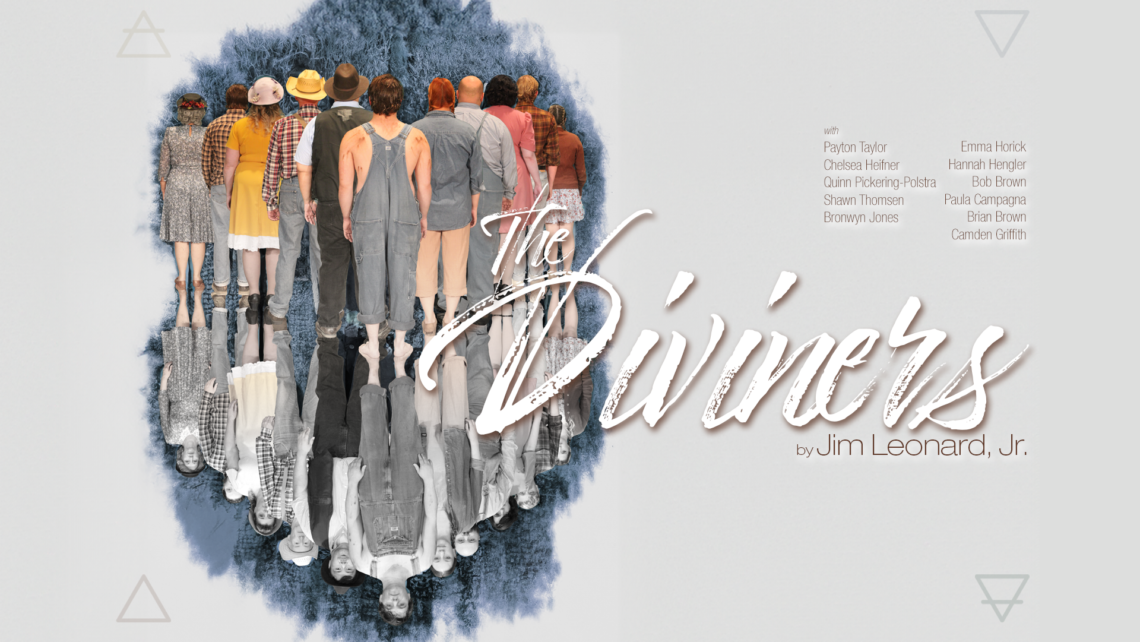 SSCC Theatre presents The Diviners, by Jim Leonard, Jr., playing November 3-5 in the Edward K. Daniels Auditorium on Southern State Community College's Central Campus, 100 Hobart Drive, Hillsboro. The Friday and Saturday performances begin at 7:30 p.m.; the Sunday matinee begins at 3:30 p.m.
In a quaint Indiana town during the 1930s, this gothic prairie tale revolves around a heartbreaking event that unfolds in the life of Buddy Layman (played by Payton Taylor), a burdened, but bewitching boy engaged in water divination for a nearby farmer. Buddy forms a bond with C.C. Showers (Shawn Thomsen), a traveler passing through the town. Buddy is deeply moved by both the arrival of the stranger, and C.C. is touched by Buddy's own poignant story. This includes Buddy's near-drowning experience during his childhood and the subsequent loss of his mother in the same tragic incident.
The cast includes: Bob Brown, Brian Brown, Paula Campagna, Camden Griffith, Chelsea Heifner, Hannah Hengler, Emma Horick, Bronwyn Jones, and Quinn Pickering-Polstra.
The production team includes: Rainee Angles (director), Brent Angles and Rainee Angles (production design), Zanna Haines (costumes), Benjamin Gullett (public relations), Paula Campagna (stage manager). Fulfilling other crew positions are: Brendan Bell, Sarah Jo Beyersdoerfer, Linken Colville, Christopher Cronan, D.J. Eckman, Adam Finley, Melissa Griffith, Mark Holmes, Mikhail Jurkovac, Jackson King, Amber Lytle, Jozlyn Napier, Amber Pickering-Polstra, and Shyann Shull.
Tickets for The Diviners are on sale now and can be purchased for $20, here. Students can purchase tickets, with ID at the door, for $10. Credit cards are accepted for online purchases and at the door.
For more information on The Diviners, please visit www.sscctheatre.com.