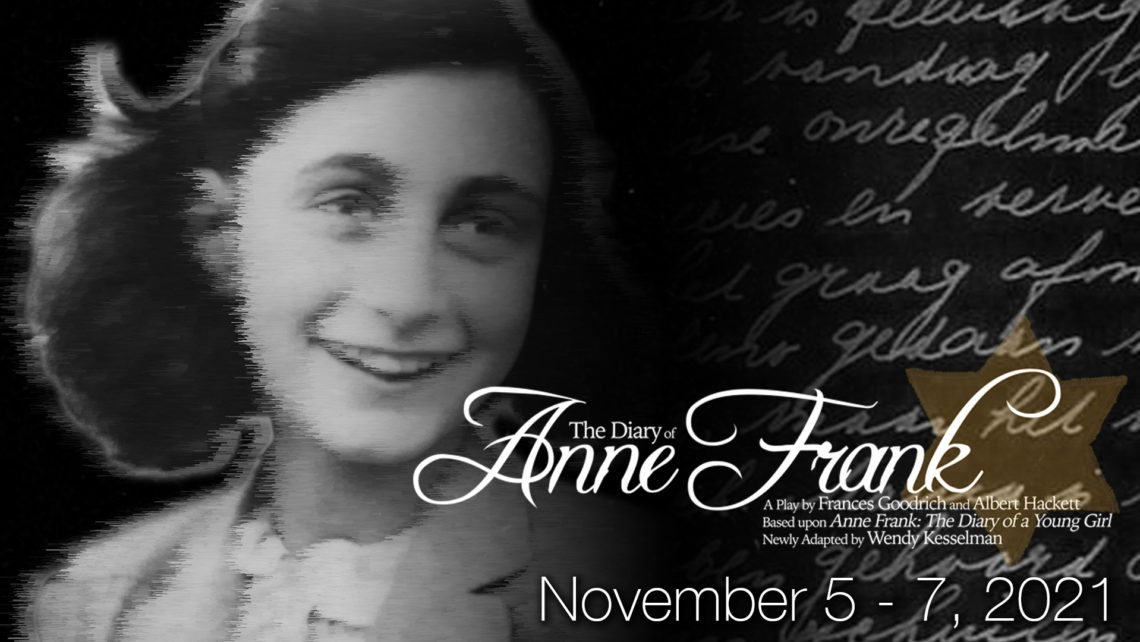 SSCC Theatre presents The Diary of Anne Frank, playing November 5-7 in the Edward K. Daniels Auditorium on Southern State Community College's Central Campus, 100 Hobart Drive, Hillsboro. The Friday and Saturday performances begin at 7:30 p.m.; the Sunday matinee begins at 3:30 p.m.
In this transcendently powerful new adaptation by Wendy Kesselman, based on the original play by Frances Goodrich and Albert Hackett, Anne Frank (played by Logan Savage) emerges from history a living, lyrical, intensely gifted young girl, who confronts her rapidly changing life and the increasing horror of her time with astonishing honesty, wit, and determination. An impassioned drama about the lives of eight people hiding from the Nazis in a concealed storage attic, The Diary of Anne Frank captures the claustrophobic realities of their daily existence—their fear, their hope, their laughter, their grief.
The cast includes: Brendan Bell, Danielle Bice, Jacob Bice, Bob Brown, Paula Campagna, Madison Hatfield, Aidan Holmes, Ian Holmes, Leslie Holmes, Mark Holmes, Jackson King, and Payton Taylor.
The production team includes: Rainee Angles (director), Brent Angles and Rainee Angles (production design), Zanna Haines (costumes), Benjamin Gullett (public relations), Angel Mootispaw (dramaturg), Amber Klump (stage manager), Madison Hatfield (assistant stage manager). Fulfilling other crew positions are: Sarah Jo Beyersdoerfer, Charlotte Brown, Gabe Campagna, Baxter Foskuhal, D.J. Griffith, Harley Griffith, Melissa Griffith, Bronwyn Jones, Amber Lytle, and Eden Weber.
In addition to the production, a national exhibit surrounding the life of Anne Frank, Let Me Be Myself, will be open to the public from Monday, October 25 through Friday, November 12. "Let Me Be Myself" includes 30 three-by-six-foot panels displaying text and images related to Anne's life. Some of the panels depict contemporary youths discussing prejudice and other topics that affected the Frank family in the mid-1900s, connecting Anne's life to the youth of today.
Tickets for The Diary of Anne Frank are on sale now and can be purchased for $20 at www.sscctheatre.com. Students can purchase tickets, with ID at the door, for $10. Credit cards are accepted for online purchases and at the door. The theatre's capacity will be limited to 200 patrons, and masks will be required for all those that attend performances. For those wishing to enjoy the production from home, the performance will be available to enjoy remotely via Broadway on Demand, which can be pre-ordered online here, for $20. 
For more information on The Diary of Anne Frank, please visit www.sscctheatre.com.